October ETEPC Luncheon
Date:
Tuesday, October 22, 2019
Location:
Hollytree Country Club
Speaker:
Brian Brandt and Ashley Kutach
Please join us Tuesday October 22, 2019 at Hollytree Country Club from 11:30am - 1pm for a luncheon meeting. Our speakers for this event will be Brian Brandt and Ashley Kutach.
The objective of this presentation is to help you determine and prevent those blind spots that can hurt you and your clients.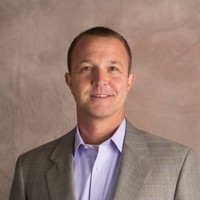 Brian Brandt has spent his life supporting the transformation of individuals and organizations. He is the C.E.O. of Core Insights, a Texas-based company providing premier training, strategic guidance, leadership coaching, and keynotes for businesses, nonprofits, and associations. In his three decades of leadership experience, he has served in such roles as a C.E.O., public relations director, national sales director, executive pastor, and college tennis coach. He regularly speaks on leadership topics including: blind spots, leadership, effective communication, non-profit issues, and how to bring a vision to fruition. Brian holds a Master of Global Leadership, as well as a Bachelor of Accounting. Brian volunteers for and serves on the board of numerous non-profit agencies. He recently coauthored Blind Spots: What you don't know CAN hurt you, with Ashley Kutach.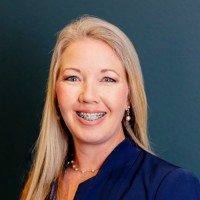 Ashley Kutach's passion is helping people reach their goals and take control of their careers. She works closely with employees at all levels of organizations to guide, coach, and encourage their development and growth. An accomplished facilitator, executive coach, consultant, keynote speaker, and strategic Human Resources leader, Ashley provides a perfect balance of compassion and grit in her down-to-earth conversations with others. Her powerful stories, pertinent examples, and on-point suggestions not only spark action but touch the hearts of those with whom she interacts. Ashley holds both a Bachelor of Arts and a Master of Arts in Communication and is a Ph.D. candidate in Human Resource Development. She has spent over 20 years inspiring individuals and businesses to aim high and then take steps to make their goals a reality. She believes that discovering and addressing blind spots is a critical key to success.
We know this will be a great time, and an event you won't want to miss. So please make arrangements to join us on Tuesday October 22, 2019. The RSVP deadline is Thursday October 17, 2019 and any last minute cancellations need to be sent to us no later than noon, Monday October 21, 2019. For more information you may contact: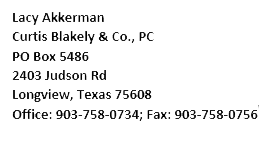 Related Document(s):