February ETEPC Luncheon
Date:
Wednesday, February 19, 2020
Location:
Hollytree Country Club
Please join us Wednesday Februar 19, 2020 at Hollytree Country Club from 11:30am - 1pm for a luncheon meeting. Our speaker for this event will be Denise Schuh.
The objective of this presentation is to discuss and learn about proper steps for Donating Complex Assets .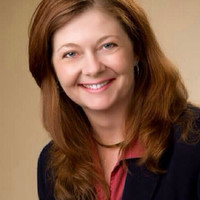 Denise Schuh is an Executive Director and Wealth & Estate Planning Strategist for Morgan Stanley's Southern Central region. In collaboration with the firm's Financial Advisors, Denise provides customized solutions for the comprehensive wealth planning needs of the firm's ultra-high net worth clients. Denise's areas of expertise include estate tax planning, sophisticated wealth transfer and trust planning strategies, business succession, asset protection, charitable and income tax planning. Prior to joining the firm in November 2018, Denise's 24 years of legal and planning experience include positions as Legal Counsel and Managing Director with Schwab Charitable, Trust & Estate/Tax Consultant for Charles Schwab's high net worth and ultra-high net worth clients, Vice President of Personal Trust, Associated Bank, Vice President and Trust & Estate Advisor for Comerica Bank, Senior Relationship Manager with Fulton Financial Advisors, N.A., and Attorney with the law firms of Hepburn,Willcox, Hamilton & Putnam and Best & Flanagan, LLP.
Denise received her Bachelor of Arts in Political Science from the University of Wisconsin-Madison and her Juris Doctor cum laude from Northern Illinois University, College of Law, where she was Editor-in-Chief of Northern Illinois' Law Review. Denise was Fellow of the American Bar Association's Real Property, Probate and Trust Section and a member of the Estate Planning for Business Owners Committee. Denise holds the Accredited Estate Planner® designation and is a member of the State Bars of Texas, Pennsylvania, and Minnesota.
We know this will be a great time, and an event you won't want to miss. So please make arrangements to join us on Wednesday February 19, 2020. The RSVP deadline is Friday February 14, 2020 and any last minute cancellations need to be sent to us no later than noon, Tuesday February 18, 2019. For more information you may contact: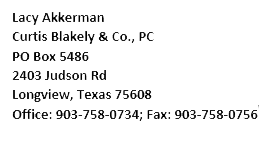 Related Document(s):