January ETEPC Luncheon
Date:
Wednesday, January 22, 2020
Location:
Hollytree Country Club
Please join us Wednesday January 22, 2020 at Hollytree Country Club from 11:30am - 1pm for a luncheon meeting. Our speaker for this event will be Larry Starks.
The objective of this presentation is looking at things to help your clients to consider when selling the family business.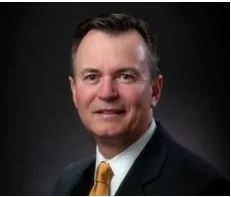 Mr. Starks leads the Investment Banking Group at Waterview. He has assisted the owners of closely held companies with the sale and valuation of their companies since 1985. Prior to Waterview, Mr. Starks managed the Southwest Region for Citi Capital Strategies which was the middle market M&A division of Citigroup and Smith Barney. Prior to Citigroup, he was in the Valuation Services Group at Arthur Andersen & Co.
Mr. Starks authored instructional materials for business valuation classes and was asked by the AICPA to lecture on the topic of business valuations and transactions. He is a past member of the faculty of the National Center for the Judiciary in Reno, Nevada. Mr. Starks has been featured on PBS's Small Business School series regarding exit strategies, and is a frequent speaker at Baylor University regarding mergers and acquisitions.
Mr Starks is a Chartered Financial Analyst and graduated from Baylor University with a B.B.A. in Finance and Accounting.
We know this will be a great time, and an event you won't want to miss. So please make arrangements to join us on Wednesday January 22, 2020. The RSVP deadline isFriday January 17, 2020 and any last minute cancellations need to be sent to us no later than noon, Tuesday January 21, 2019. For more information you may contact: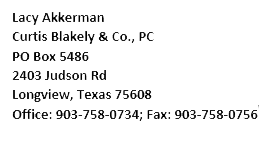 Related Document(s):