March ETEPC Luncheon Meeting
Date:
Wednesday, March 20, 2019
Location:
Hollytree Country Club
Speaker:
Henry Charles "Chuck" Bauman, III, CELA
Please join us Wednesday March 20, 2019 at Hollytree Country Club from 11:30am - 1pm for a luncheon meeting. Our speaker for this event will be Henry Charles "Chuck" Bauman, III, CELA.
This presentation will discuss everything you need to know about how they work and when to use one.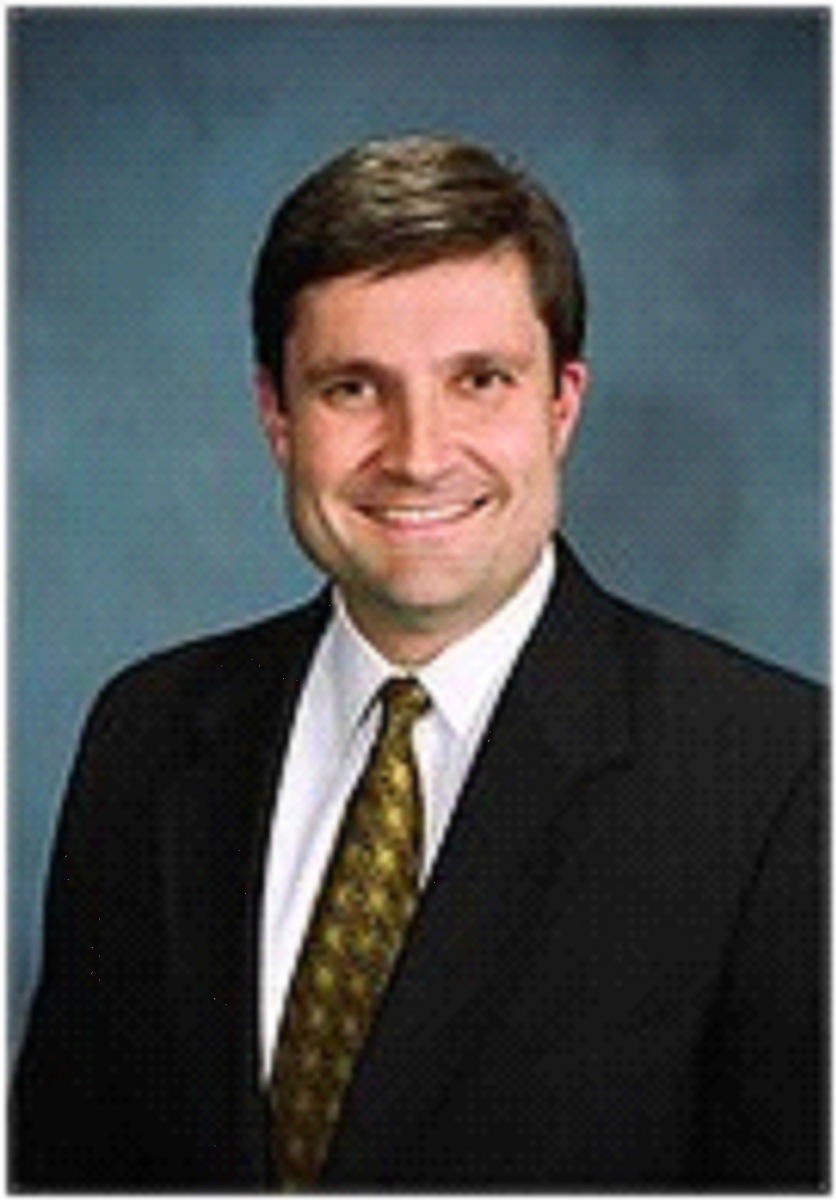 Chuck Bauman received his Juris Doctor from Baylor University in 1992. As the first Certified Elder Law Attorney in East Texas, he focuses his practice on estate and asset preservation planning for clients through the use of trusts, wills, partnerships, limited liability companies, corporations, tax planning and other planning techniques. Mr. Bauman also has expertise in planning for families with children who have disabilities or other special needs. As an elder law attorney, he can give particular focus to client's end of life planning through the use of custom drafted advance directives (including Medical Powers of Attorney and Directives to Physicians or Living Wills).
Mr. Bauman is a member of the State Bar of Texas, Smith County Bar Association, East Texas Estate Planning Council (Past Board Member), and the National Academy of Elder Law Attorneys (Texas Chapter, NAELA- Past President). Mr. Bauman is admitted to practice before the U. S. District Court in the Eastern District of Texas and in all Texas state courts. Certified as an Elder Law Attorney by the National Elder Law Foundation as recognized by the Texas Board of Legal Specialization, Mr. Bauman assists clients in properly planning for long-term care costs, and preserving their assets from the threats of estate, gift and generation-skipping transfer taxes, tax planning, nursing home rights, probate and estate administration, advance directives, guardianships, and will and trust planning.
Mr. Bauman is an active leader in several community and civic organizations: Past President of Smith County Young Lawyers, Phi Delta Phi Fraternity, and Past President of the Tyler Rotary Club. Currently, Mr. Bauman is serving as a deacon at Green Acres Baptist Church in Tyler and works as a volunteer in the youth ministry there.
We know this will be a great time, and an event you won't want to miss. So please make arrangements to join us on March 20, 2019. The RSVP deadline is Friday March 15, 2019 and any last minute cancellations need to be sent to us no later than noon, Tuesday March 19, 2019. For more information you may contact: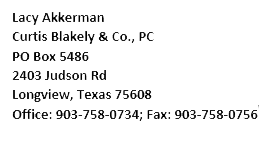 Related Document(s):